Wide Web Technology is a one of the largest  Bulk SMS marketing Company in Ahmedabad in India that offers branded bulk SMS service in All India.

We provide web based  Genuine Bulk SMS Services for send Promotional SMS and Transactional SMS with 100% SMS delivery at most competitive rates in Ahmedabad, Vadodara (Baroda), Surat, Delhi, Mumbai and All other metro city in Gujarat, India.
Don't hesitate, we always stay in touch to our client for providing support, help everything regarding bulk SMS services and Bulk SMS Marketing to achieve the best result. Because of our goal is customer satisfaction.
We provide Online bulk SMS Software to send Promotional & Transactional SMS at very low rates & affordable price.
Microsoft Excel is the most widely used tool
1. Send 1000's SMS at one click
2. Can send Personalized SMS
3. Widely used by people storing data in MS Excel
Benefits of Short Code SMS Gateway
1. Unlimited auto response message
2. Admin Panel
3. Revenue sharing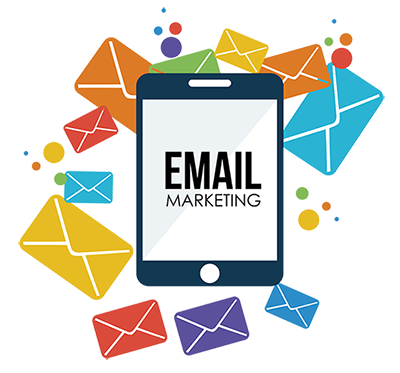 We are offering lots of marketing services in Ahmedabad and all over India. But among them our Bulk Email service helps our customer to get sophisticated and targeted inquiries which have maximum conversation ratio. We provide Bulk Email marketing solution in Gujarat at best price and with online web based software. Unlike Bulk SMS service, Bulk E-mail Service helps users to send bulk emails to their existing users as well as for Marketing Purpose. Emails can be sent in the form of HTML Templates or Text or Attachments.
Web based mass Email service
Highly effective
Message personalization
Email message templates
Simple editing for HTML message
What is bulk email marketing?
Email marketing is a communication mode to promote your product, share your brand story, and connect with your subscribers. It's a cost-effective way to reach and engage with your customers. Nurture your leads, potential customers, and retain your old customers through targeted email marketing campaigns. With our easy to use platform, create and execute successful campaigns in minutes. We help you to send targeted campaigns that ensure 100% deliverability and higher ROI.
We do not recommend WhatsApp to use it for Unauthentic Commercial purpose.
Why not to use WhatsApp marketing.
It's illegal as per WhatsApp law for Indian users.
It can not maintain 100% delivery ratio because WhatsApp bannes mobile numbers on which unauthentic activities (commercial use for business promotion) found
It is costly than normal SMS marketing service
You can not send any active weblink in text message.
People do not rely on WhatsApp messages campaign because it delivered by unknown sender number
Why we recommend Digital SMS marketing in place of Bulk WhatsApp Marketing?
It is legal way of bulk reach
Cost effective
You can send active link of Image, Audio,Video and Document
You can promote Website, App or Social Media account by Weblink
It maintains 100% delivery ratio
Message delivery with Brand name (Sender ID)
Good for commercial use