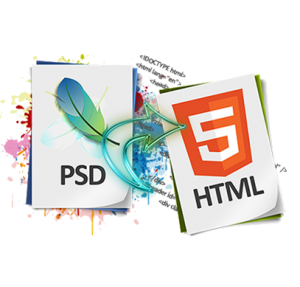 Photoshop documents (PSD) were popular during the early ages of the World Wide Web, but as technology grew, they became outdated and required replacement with more efficient design documents which could satisfy the requisites of the customers. PSD to HTML conversion services proffers a wide array of benefits.
HTML conversion is the process where a PSD page is converted to code and it enhances the functionality of a PSD document by making it capable to serve various functions where a PSD document lacks. PSD to HTML conversion is also amongst the key web development tactics followed by various designers.
How we work as Psd to html service provider
We commence the work by understanding your unique requirements and vision for the PSD design.
Our experienced designers, then leverage the most advanced technologies and design techniques to deliver excellent graphics solutions.
We ensure that your online visitors get a captivating and high quality web design ideally conveying your business's vision when they browse your website.
Wide Web Technology is everything you need to create an awesome Online Presence!